#99 Made in USA Shop Apron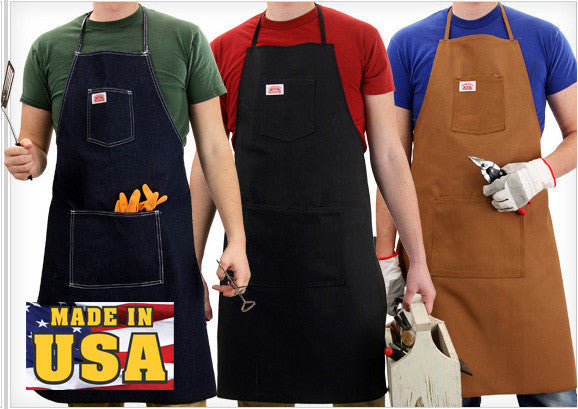 The Shop Apron
#99 Shop Aprons are full length, 2 pocket shop aprons available in blue denim, brown duck, and black duck. Rugged and professional, these are premium, heavy duty aprons made out of the same ultra-tough fabrics as our bib overalls.
Click the image to make it full screen.
DON'T WANT TO WAIT? TRY THE OUTLET!
Out of stock sizes are marked with "SHIPS IN" estimates of when the size will be available again.
(If a size does not say "SHIPS IN" next to it, the size is now in stock.)
If a size is out of stock, try the Round House Outlet. Better prices and more in stock: RoundHouseOutlet.com