LOT #907
Made in USA Men's Low Back Blue Denim Bib Overalls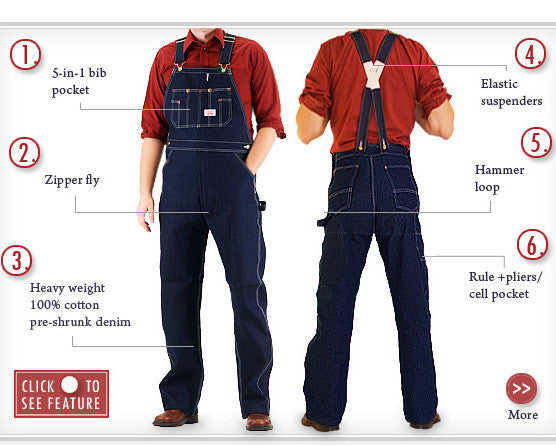 Less Is More
Don't try to adjust your screen- yes, that is an overall without a back.
#907 Low Back Blue Denim Bib Overalls feature a unique design to help you keep your cool no matter what the job. Picture our famous #980 Zipper Fly Blue Denim overalls...now remove the back. Presto! Your new favorite overall!
But don't worry- these stylish bibs will always have your back!
Click the image to make it full screen.
Only available at this website and nowhere else. As mentioned at the top of this page, overalls at other websites or retail stores may not be made in America.
DON'T WANT TO WAIT? ASK US!
Out of stock sizes are marked with "SHIPS IN" estimates of when the size will be available again. (If a size does not say "SHIPS IN" next to it, the size is now in stock.)
It's possible that a size will be available before the listed "SHIPS IN" estimate.
Email us at support@round-house.com or use the Contact Us form to ask about a size you are interested in.

We may be able to get it for you sooner- or even right away!